Third round of Secure and Private IoT Initiative funded projects announced
Daniel Tkacik
Feb 26, 2021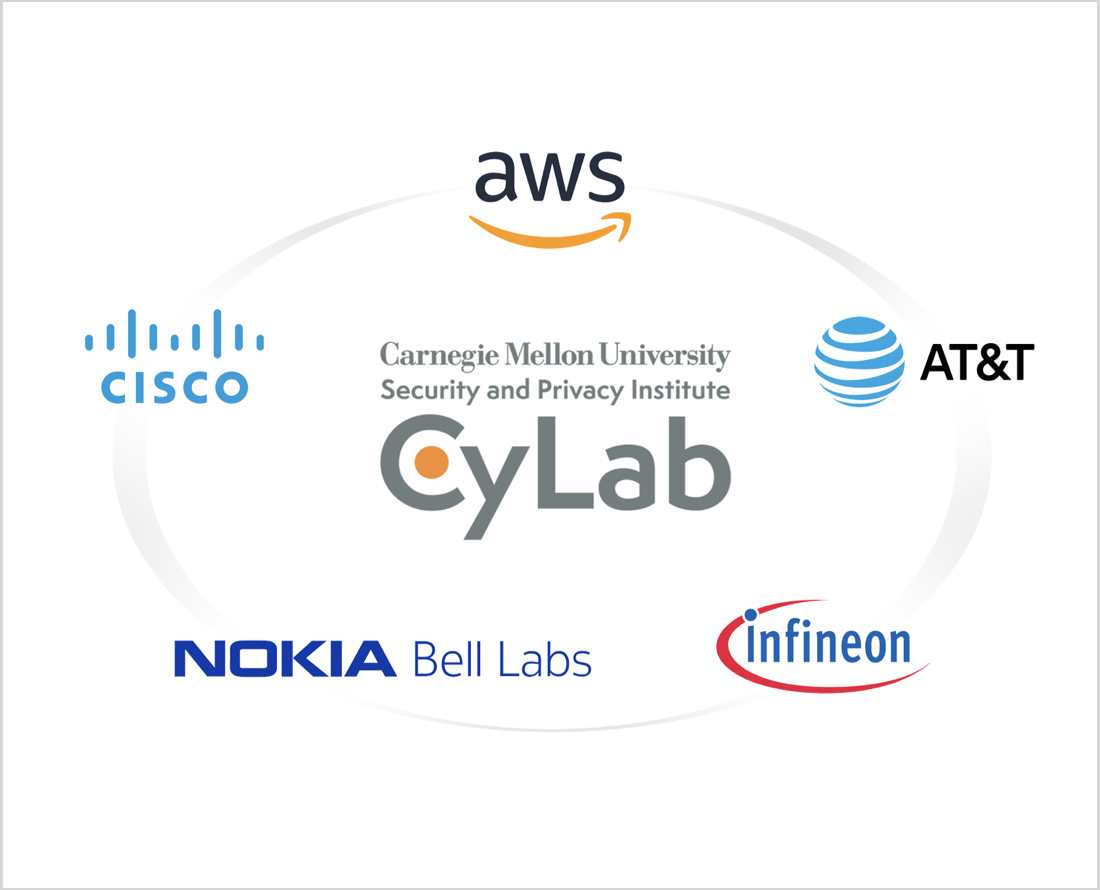 Carnegie Mellon CyLab's Secure and Private IoT Initiative (IoT@CyLab) has announced its third round of funding, which will support 12 Internet of Things (IoT)-related projects for one year. While all IoT security and privacy topics are within scope and the focus on Industrial IoT (IIoT) is still central, IoT@CyLab is adding an emphasis on research to help people stay secure as they bring more connected devices into the home as many people continue work from home during the COVID-19 pandemic.
Funding for these projects was made possible by sponsorships from Amazon Web Services, AT&T Business, Cisco, Infineon Technologies, and Nokia Bell Labs. These sponsors were active in working with IoT@CyLab co-directors Anthony Rowe and Vyas Sekar on the request for proposals and proposal review.
"This year we're continuing a focus on IIoT, but we're also revisiting some new, relevant, user-facing concerns as they relate to IoT," Rowe and Sekar shared in a joint statement.
The projects are grouped into three broad research themes: (1) Trustworthy platforms (2) Autonomous healing networks and (3) Accountability. During the execution of these projects, CyLab faculty and students will collaborate with industry sponsors towards the mission of creating the knowledge and capabilities to build secure and privacy-respecting IoT systems. The outcomes from this funding will be presented at the IoT@CyLab annual summit later this year.
Listed below are the funded projects.
Trustworthy platforms
Distributed Data Structures for Federated Learning
Enabling Privacy-Preserving IoT Apps and Data Analytics
Teaching Old Sensors New Tricks to Enable Plug-and-Play Activity Recognition for Opportunistic Health Sensing
Autonomous healing networks
Systematic Attack Recovery in Industrial Control Systems
Secure, Resilient, and Continuous Machine Learning in Edge Networks
Autonomous Cyber Defense for IIoT using Deductive-Reasoning and Reinforcement Learning
Oblivious Network Security Analysis using Generative Adversarial Networks
Accountability
Third-Party Network Traffic Attribution for IoT, TV, Web, and Mobile
Making smart homes safe for incidental users
Robust and explainable ML-based anomaly detection for industrial IoT
Wireless Anomaly Detection in Industrial IoT
Assuring safety and resilience in affordable IoT systems
For information on how your company can get involved in IoT@CyLab or other security and privacy research at CMU, contact a member of the CyLab partnerships team.