Second round of Secure and Private IoT Initiative funded projects announced
Daniel Tkacik
Feb 20, 2020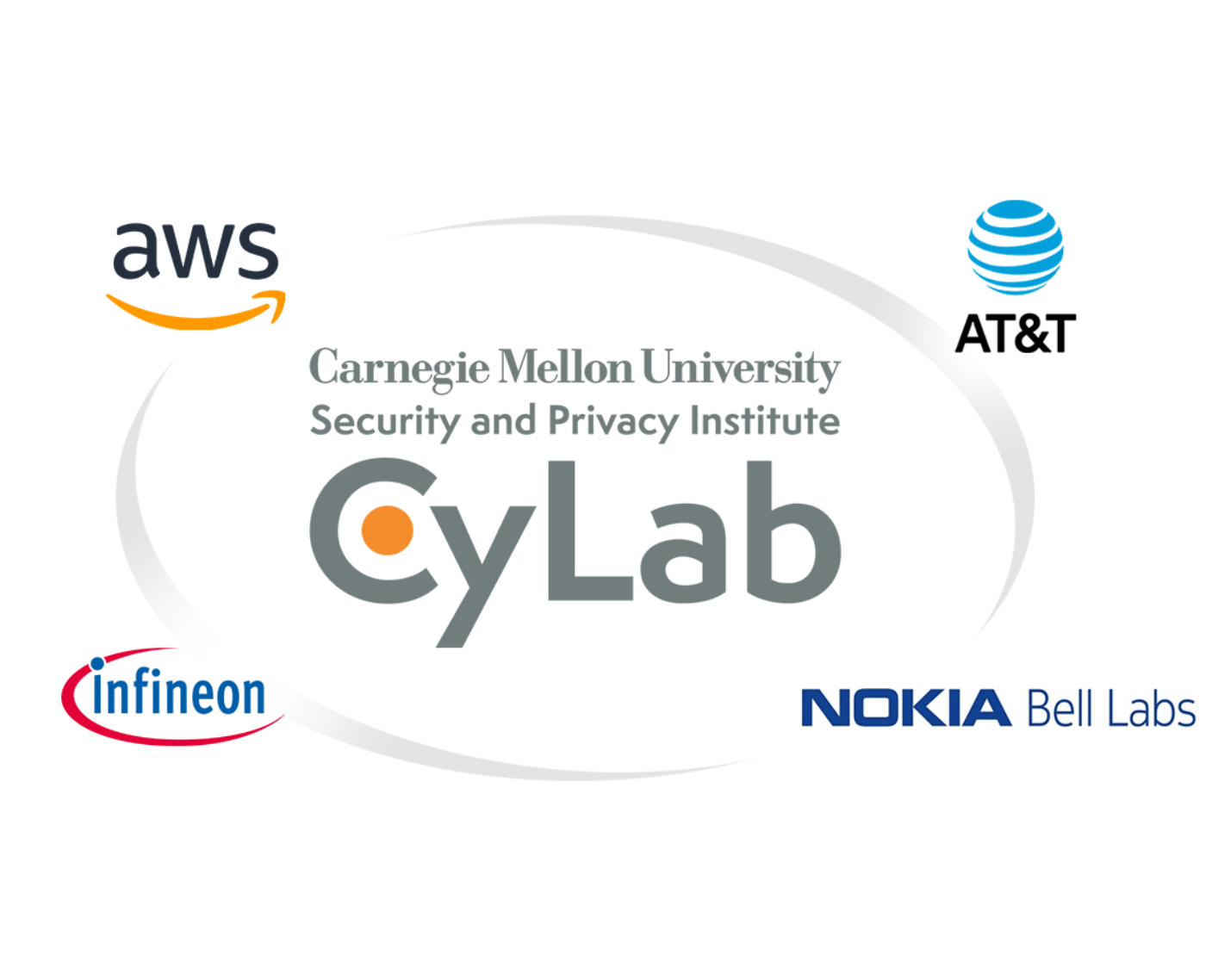 Carnegie Mellon CyLab's Secure and Private IoT Initiative (IoT@CyLab) has announced its second round of funding, which will support ten IoT-related projects for one year. While all Internet of Things security and privacy topics are within scope, IoT@CyLab is especially targeting the practical systems solutions for security of industrial control systems and Industrial IoT.
Funding for these projects was made possible by sponsorships from Amazon Web Services, AT&T Business, Infineon Technologies, and Nokia Bell Labs. These sponsors were active in working with IoT@CyLab co-directors Anthony Rowe and Vyas Sekar on the request for proposals and proposal review.
"With the increasing interest in industrial automation and trends toward 'Industry 4.0' it is critical that we develop a suite of solutions to secure these infrastructures and inform this critical transition," Rowe and Sekar shared in a joint statement. "We have an exciting array of research projects for year two spanning both novel hardware solutions, new ways of reasoning about cyber and cyber physical threats, as well as new applications of machine learning techniques in this setting."
The projects are grouped into three broad research themes:
Trustworthy platforms
Autonomous healing networks
Accountability
In addition to these three research themes, we are also excited to add a new educational component, building on the success of CyLab's picoCTF platform to create custom modules for Industrial IoT Security.
During the execution of these projects, CyLab faculty and students will collaborate with industry sponsors towards the mission of creating the knowledge and capabilities to build secure and privacy-respecting IoT systems. The outcomes from this funding will be presented at the IoT@CyLab annual summit later this year.
Listed below are the funded projects with each project's principal investigator(s) (PI).
Trustworthy platforms
Hardware redaction via designer-directed fine-grained eFPGA insertion
PI: Ken Mai, Principal Systems Scientist, Electrical and Computer Engineering (ECE)
Lightweight security architectures for IoT fog networks
Quantized deep neural networks for fingerprint recognition
Accountability 
Third-party network traffic attribution for IoT, TV, web, and mobile
IoTSniffer: Detecting unauthorized traffic in industrial IoT
Privacy tradeoffs in distributed learning
Autonomous healing networks
Systematic attack generation for industrial control systems
PI: Eunsuk Kang, Assistant Professor, Institute for Software Research (ISR)
Robust machine learning-based anomaly detection for industrial IoT
Zero-Knowledge network security analysis using generative adversarial networks
Education
Expanding picoCTF into industrial IoT
Co-PI: Hanan Hibshi, Research and Teaching Scientist, Information Networking Institute (INI)
Co-PI: Maverick Woo, Systems Scientist, CyLab
For information on how your company can get involved in IoT@CyLab or other security and privacy research at CMU, contact a member of the CyLab partnerships team.