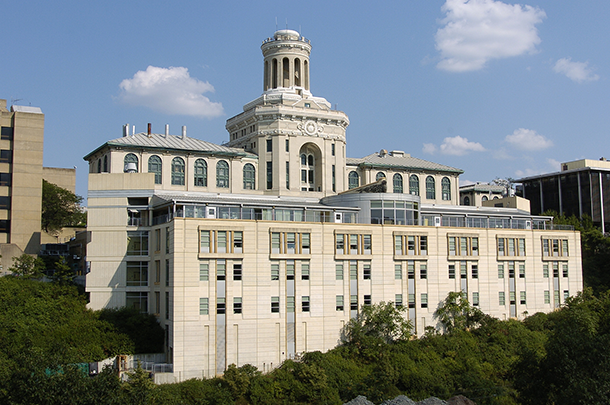 Carnegie Mellon University has been designated as a National Center of Academic Excellence (CAE) in three distinct areas, Information Assurance/Cyber Defense Education (CAE-IA/CD), Information Assurance/Cyber Defense Research (CAE-R) and Cyber Operations (CAE-Cyber Ops). These designations are reflective of the work of CyLab faculty and researchers and the educational initiatives led by Dena Haritos Tsamitis, director of the College of Engineering's Information Networking Institute (INI) and director of Education, Training and Outreach for CyLab.
Across the colleges and schools at Carnegie Mellon, a number of professional graduate degree programs are offered in information networking, information security, and information technology, to create a pool of IA professionals who can address the wide range of technology, policy, and management issues in government, industry, and academia.
Several colleges and departments at Carnegie Mellon offer Ph.D. programs which provide many of the faculty and graduate students active engagement in CyLab research. These include the School of Computer Science and the Departments of Electrical and Computer Engineering and Engineering and Public Policy, both from the College of Engineering.
Master's programs
Ph.D. programs
Ph.D. Programs at the School of Computer Science: The School of Computer Science offers numerous programs for doctoral students, including Human-Computer Interaction, Machine Learning, Software Engineering, Computer Science, and Societal Computing. The doctoral programs differ from each other by their set of course requirements, though there is some overlap of courses between programs. Common to all SCS Ph.D. programs is the priority on research and attention to improving teaching, speaking, and writing skills.
Ph.D. in Electrical and Computer Engineering (ECE): Students in the ECE Ph.D. Program are provided a research-intensive study of the fundamentals of electrical or computer engineering. Students will create and disseminate knowledge of electrical and computer systems during the course of obtaining the Ph.D. degree. Upon enrollment in the department, students, with the help of a faculty advisor, define an education and research program that is consistent with their backgrounds and is best suited to their own academic goals. Ph.D. students associated with the CyLab Mobility Research Center at Carnegie Mellon's Silicon Valley campus, typically split their time between Pittsburgh and Silicon Valley.
Ph.D. in Engineering and Public Policy (EPP): The Ph.D. program at EPP requires a rigorous program of courses and research. The courses include a series of core classes on fundamental approaches and methods for engineering and public policy; required classes in statistics and economics; electives in engineering, science, and mathematics; and electives in the social sciences. Research experience and efforts begin very early in the academic program, leading to a first research paper of journal quality after the third semester and continuing through the development of subsequent papers and the Ph.D. thesis.