CyLab well represented at SOUPS 2022
Ryan Noone
Aug 5, 2022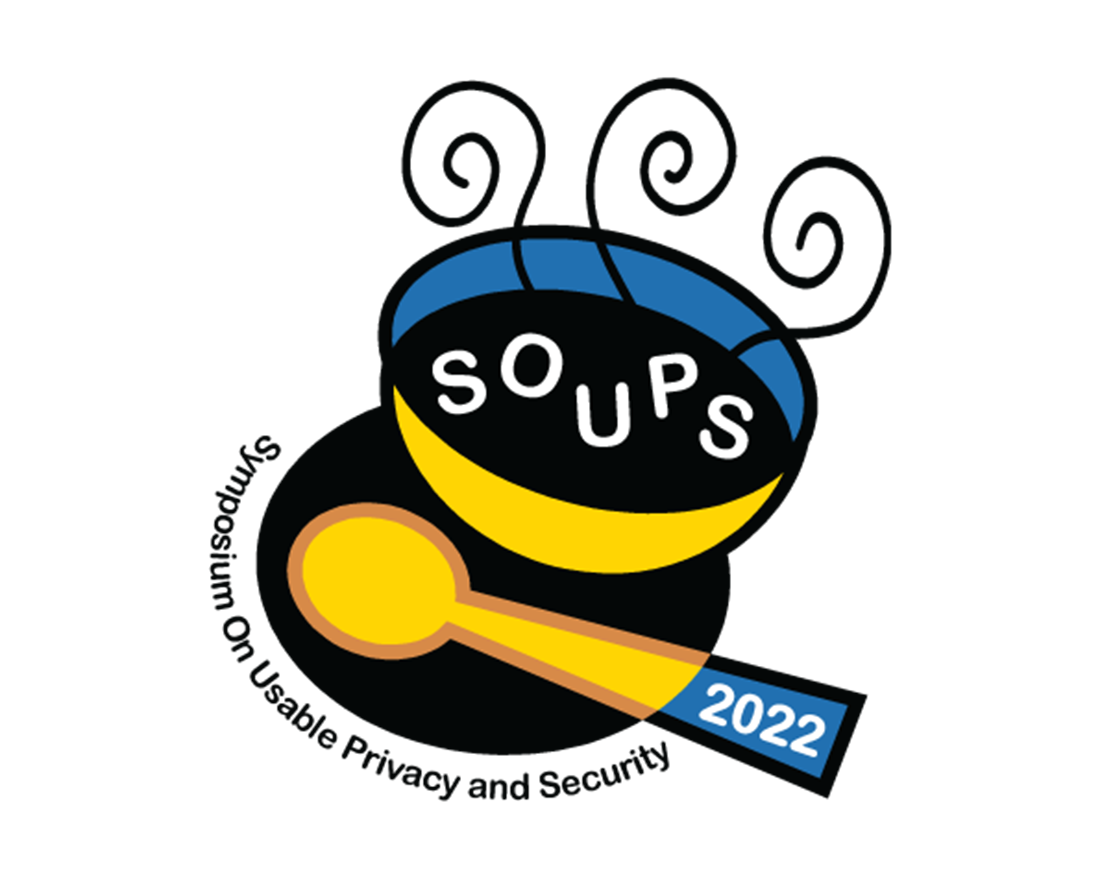 There is no shortage of Carnegie Mellon (CMU) students and faculty participating in this year's Symposium on Usable Privacy and Security (SOUPS).
In its eighteenth year, the symposium, which was first hosted at CMU in 2005, will include four talks and four poster presentations from members of CyLab. The Institute's Director and SOUPS founder, Lorrie Cranor, is also set to chair one of the event's technical sessions, "Understanding Specific User Populations and Behaviors."
Talks
Session: Privacy and Security Tools
Monday, August 8th - 3:45 to 5:00 PM
Session: Methods
Tuesday, August 9th - 9:00 to 10:00 AM
Is it a concern or a preference? An investigation into the ability of privacy scales to capture and distinguish granular privacy constructs
Jessica Colnago, Google; Lorrie Faith Cranor and Alessandro Acquisti, Carnegie Mellon University; Kate Hazel Jain, University of Pittsburgh


Winner of the IAPP SOUPS Privacy Award

On recruiting and retaining users for security-sensitive longitudinal measurement panels
Akira Yamada, KDDI Research, Inc. and National Institute of Information and Communications Technology; Kyle Crichton, Carnegie Mellon University; Yukiko Sawaya, KDDI Research, Inc.; Jin-Dong Dong and Sarah Pearman, Carnegie Mellon University; Ayumu Kubota, KDDI Research, Inc.; Nicolas Christin, Carnegie Mellon University
Poster Presentations
In-person
Hybrid
The Recipe for the Perfect Batch: Assessing New Cookie Category Terms
Adhishree Abhyankar, Rachna Sasheendran, Lydia Barit, Soha Jiwani, Lorrie Cranor, and Mireya Sotelo, Carnegie Mellon University
How Usable Are iOS App Privacy Labels?
Shikun Zhang, Carnegie Mellon University; Yuanyuan Feng, University of Vermont; Yaxing Yao, University of Maryland, Baltimore County; Lorrie Faith Cranor and Norman Sadeh, Carnegie Mellon University
Virtual
The SOUPS 2022 conference will take place from August 7-9 in Boston, MA. Research papers and posters will be available on the
symposium's website
following the event.