Algorand Foundation selects Carnegie Mellon to join ACE Program
Aug 4, 2022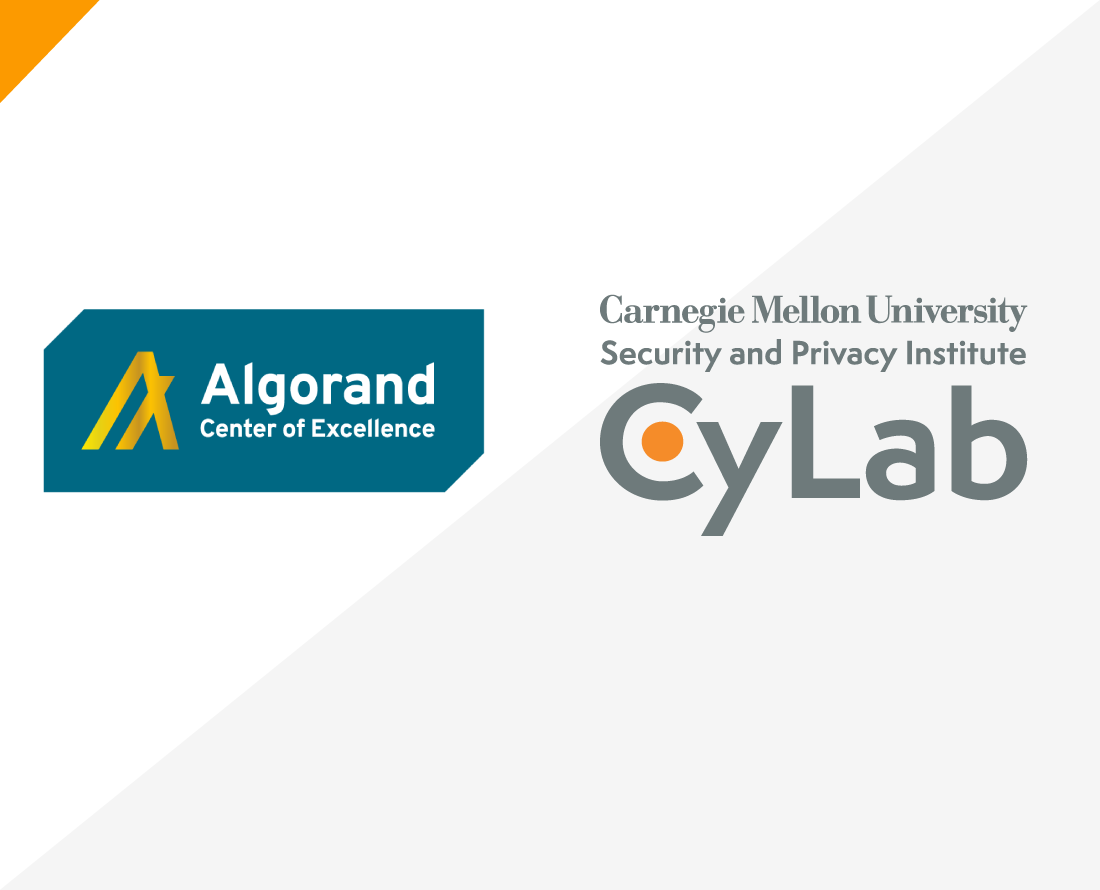 The Algorand Foundation has selected Carnegie Mellon University (CMU) as one of 10 global winners to join its Algorand Center of Excellence (ACE) Program.
Over the next five years, Algorand's $50 million investment will support blockchain research and education hubs at each institution, aiming to grow a diverse and inclusive global community of blockchain researchers and educators.
"The selection process was incredibly difficult, given how many excellent applications we received," said Dr. Hugo Krawczyk, Algorand Foundation's principal researcher and head of the ACE Program. "But we're delighted to see how many bright, talented people around the globe recognize the ability of blockchain technology to fundamentally change and better the world we live in, and we're very much looking forward to seeing the amazing work the grant recipients do in the coming months and years."
The CMU ACE program will focus on two major research areas, incentives and economics, and adoption and usability. Improving blockchain literacy is essential to the growth of this evolving technology, and CMU will play a central role, developing curricula to provide a worldwide understanding of blockchains and their security. This work is complemented by impactful outreach efforts, including blockchain-specific exercises in the university's world-renowned picoCTF, a global online learning platform that aims to spark cybersecurity interest among middle, high school and college students.
Led by co-directors Nicolas Christin, professor in CMU's Department of Engineering and Public Policy and the Institute for Software Research, Elaine Shi, associate professor in the School of Computer Science and Electrical and Computer Engineering departments, and Ariel Zetlin-Jones, associate professor of economics in the Tepper School of Business, CMU ACE builds on the Algorand Foundation's strategic partnership as a founding sponsor of Carnegie Mellon CyLab's Secure Blockchain Initiative (Blockchain@CMU).
"Algorand's support is instrumental in realizing our vision of a cross-disciplinary research and education initiative," said Christin. "The work done here at CMU will lead to a better understanding of what's possible within blockchain systems."
CMU's cross-campus, cross-college, cross-continent approach fosters collaboration among faculty and students from Pittsburgh, USA, and Kigali, Rwanda (CMU-Africa). Through cultural and educational diversity, CMU uniquely positions itself to make advancements in blockchain technology on a global scale.
"We are so excited to collaborate with the amazing team at Algorand Foundation," says Shi. "Together, we'll look to cultivate understanding and increase adoption of blockchain technology through world-class education and research."