Justine Sherry named to ISAT Study Group
Daniel Tkacik
Jun 3, 2020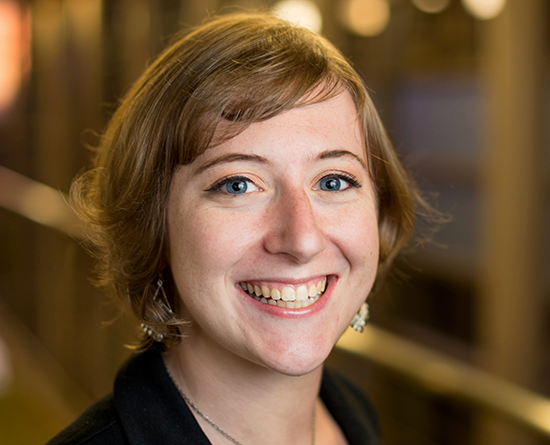 The Defense Advanced Research Projects Agency (DARPA) has named Justine Sherry to the Information Science and Technology (ISAT) Study Group for a three-year term beginning this summer. The group brings 30 of the brightest scientists and engineers together to identify new areas of development in computer and communication technologies and to recommend future research directions. 
Sherry's research centers around networks, focusing on making them faster, more reliable, secure, fair, and equitable. Recently, her group showed that a new congestion control algorithm could treat Internet requests unfairly by placing preference on some requests, inadvertently slowing others down.
"It's hard not to notice DARPA's crucial role in the development of networked technologies everywhere, from support for privacy tools like Tor to the invention of the Internet itself," says Sherry, an assistant professor in Carnegie Mellon's CyLab and the Computer Science Department. "I am honored and very excited to be part of the conversation about the next generation of transformative technologies supported by DARPA."
The ISAT Study Group was established by DARPA in 1987 to support its technology offices and provide continuing and independent assessment of the state of advanced information science and technology as it relates to the U.S. Department of Defense.